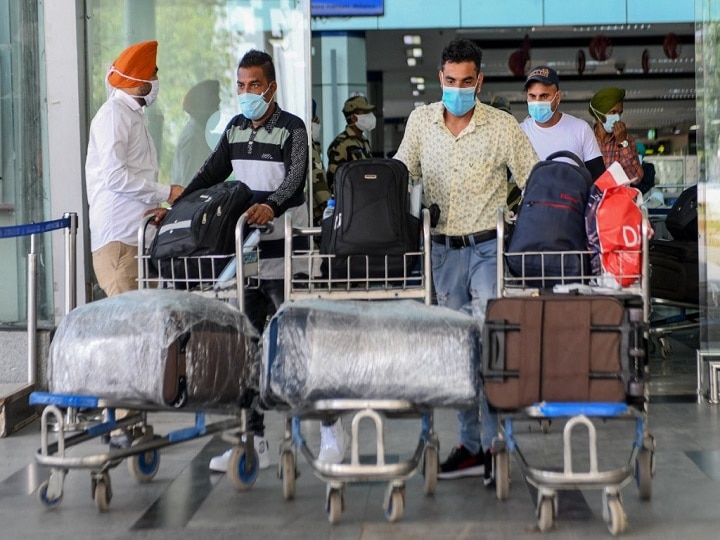 New Delhi: While conducting a daily press briefing on Covid-19 situation in the country, Health Ministry on Tuesday informed that four people in India have been found to be infected with the South African variant of Coronavirus, while one has been detected to have the Brazilian virant. All five people, the ministry said, have been quarantined along with their contacts. ALSO READ | South Africa Asks Serum Institute To Take Back 1 Million Doses Of AstraZeneca-Oxford Vaccine: Report
Speaking to reporters, Director-General of Indian Centre for Medical Research (ICMR) Dr. Balram Bhargava also said that currently there are 187 cases of UK variant in the country. 
However, no mortality has been reported so far in the cases who contracted the UK variant as well as those who are infected by the variants from South Africa and Brazil. The South African strain has been detected in one traveller from Angola, one from Tanzania and two from South Africa in January. 
All the infected travellers and their contacts have been tested and quarantined. "The ICMR-NIV is attempting to isolate and culture the SA variant strain from the samples of these four individual returnees," Bhargava said.
Meanwhile the Union Health Ministry also said that it is in discussions with the Civil Aviation Ministry chalk out a strategy of curbing air traffic from these nations, just like it did following the detection of the UK variant.
ALSO READ | Godhra Train Burning Case: Prime Accused Rafik Bhatuk Arrested In Gujarat After 19 Years
Bhargava further added that the South African variant has spread to as many as 44 countries and the National Institute of Virology, Pune is attempting to isolate and culture the variant. "The efficacy of vaccines on it will be known after the isolation and culture of the variant," he said.