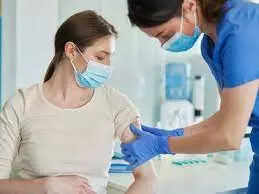 Chennai: The state government's bill mandating all shops and establishments to facilitate seating arrangements for their workers and staff has brought cheer among workers and healthcare professionals.
On Monday, Minister for Labour Welfare and Skill Development C V Ganesan introduced a Bill to amend the Tamil Nadu Shops and Establishments Act, 1947, making it mandatory for shops and establishments to provide seating arrangements for employees working in shops and commercial establishments.
"Considering the plight of the employees, the premises of every establishment shall have suitable seating arrangements for all employees so that they may take advantage of any opportunity to sit which may occur in the course of their work and thereby avoid 'on their toes' situation throughout the working hours," the bill stated.
Women workers in large shopping centres like in T Nagar and Purasawalkam are elated at the announcement as seating arrangements for shopfloor workers and salespersons are not enough. For those with health issues, standing for hours at a stretch takes a toll on their health, doctors said.
In 2018, neighbouring Kerala passed a legislation mandating seating arrangements after women workers protested condemning the same.