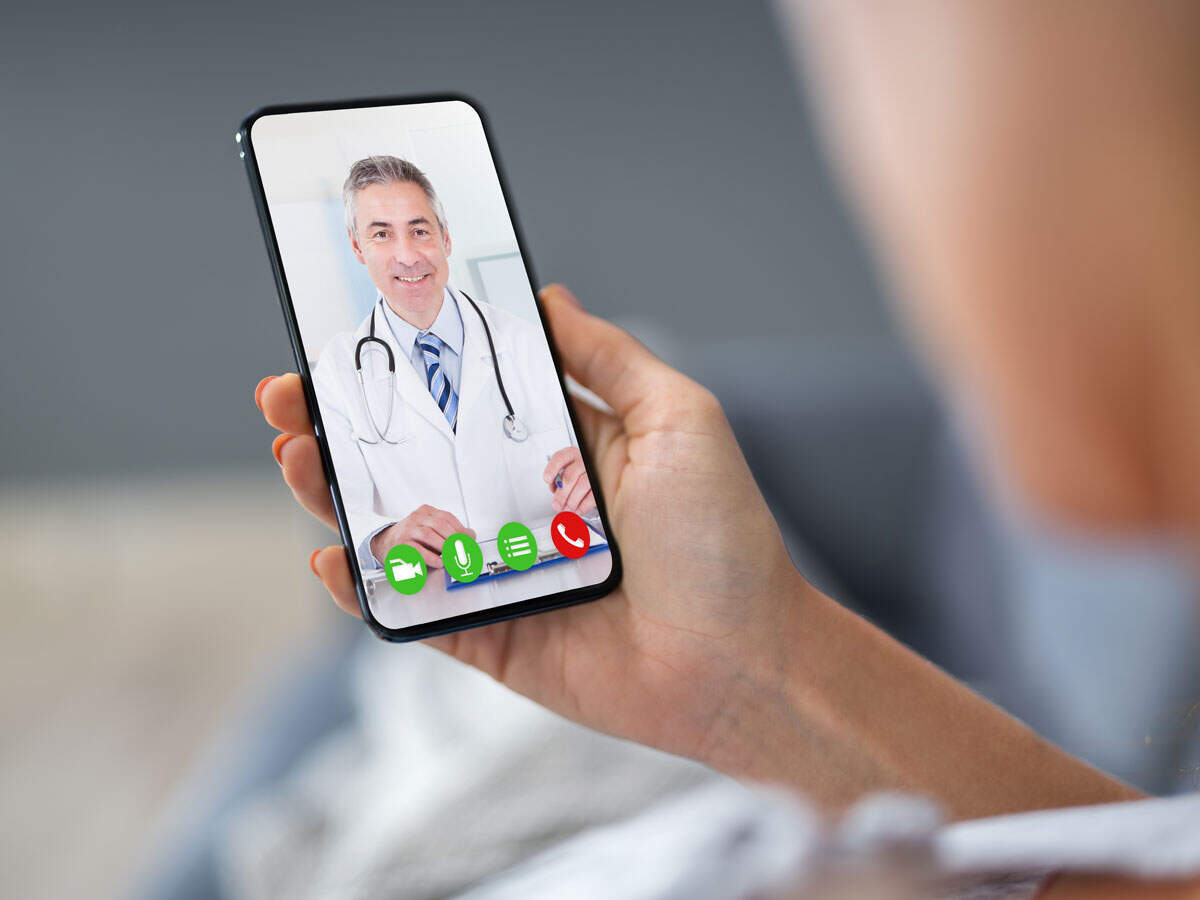 NAGPUR: During the first wave of Covid-19, doctors in Maharashtra were officially permitted teleconsultation. Since then it has become a popular medium to ensure uninterrupted doctor-patient communication. With the number of patients on the rise again, doctors are continuing the use of technology via a mixed-modified model.
After the first consultation, many doctors are advising patients with several non-Covid ailments to send their diagnostic reports on Whatsapp. This is followed by further consultation on video calls. Doctors say this system is proving beneficial for them as well as patients from other states or faraway places.
"I do it routinely," said cardiologist Dr Amar Amale. "Many of our valve replacement cases need routine INR monitoring and expertise regarding adjusting the dose. It's very convenient to do it on WhatsApp. Also, many post angioplasty and bypass patients have numerous queries and WhatsApp consultation resolves them," he added.
Rheumatologist Dr Parikshit Sagdeo said patients also benefit due to this system. "I consult 3 or 4 patients online daily. They are from faraway locations. In my field, it's not always necessary to touch and diagnose the patient. Those who are on long-term medication find it very comfortable to consult online," he said.
While avoiding unnecessary visits and saving expenses are the visible benefits, the biggest advantage of this system is psychological support as the patient knows that one good doctor is standing behind him in case of any adverse events. In case of surgeries, post-procedure depression and apprehension is a known factor and WhatsApp feedback works like a counsellor for patients.
Senior doctors also shared experiences in which they saved lives of heart patients using mobile updates. "General practitioners in rural areas send the ECG of the patient on WhatsApp. Looking into it and getting feedback from the doctor present there, we can give guidance regarding primary care. This saves many patients from getting mistreated," said Dr Mahesh Shah.
Diagnostic facilities like pathology labs are also providing reports in PDF format which wasn't the practice earlier. "Since Covid-19 times, we have started sending reports on the WhatsApp number of the patient. This saves time as well as an additional visit of the patient to the lab," said Dr Prasad Kulkarni of Maharashtra Association of Practicing Pathologists and Microbiologists.
Patients are also finding this method comfortable. The elderly and those having severe comorbid conditions feel safe when not visiting the hospital where chances of Covid-19 infection are more.
"After my first visit to our rheumatologist, he advised some tests. Reports were shared with the doctor on WhatsApp. He suggested some changes in medicines. The next review is after 45 days," said prof Dilip Dabir.