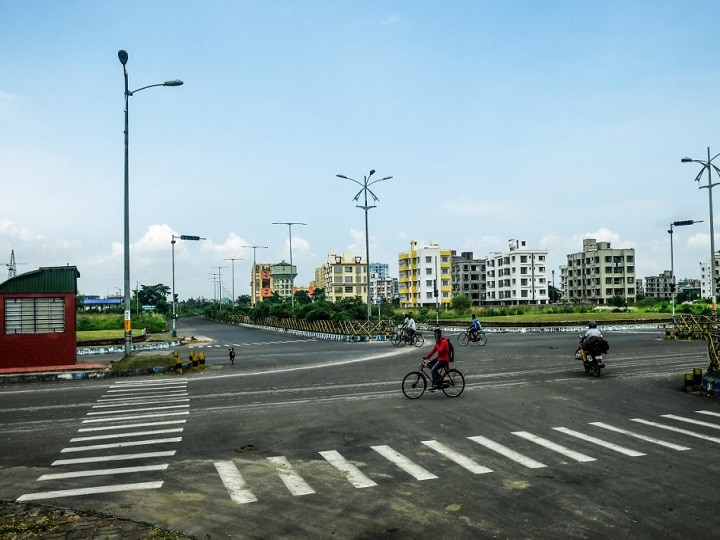 Raipur: Bogged by the Covid-19 second wave, a complete lockdown has been imposed in Chhattisgarh's capital Raipur from April 9 to April 19. As per the announcement made by administration, the lockdown restrictions will begin in the city from 6 pm onward on April 9. 
The decision to impose complete lockdown in Raipur comes hours after Chhattisgarh on Tuesday reported 9,921 cases in the last 24 hours, the highest single-day spike since the outbreak of infection in March last year.
Covid-19 infection in Raipur itself has reached 76,427, including 1,001 deaths.
What Will Remain Closed During Raipur Lockdown
During the imposed lockdown period, all government, private and commercial establishments will remain closed. Even grovery and vegetable shops will not be allowed to function fully. The authorities have stated that milk supply could only be done in two hours (two times) daily.
What Willl Remain Open During Raipur Lockdown
As per the announcement, only petrol pumps and chemist shops will be allowed to function during this period. Even media professionals have been adviced to not move out unless necessary.
Those having special passes will be allowed to move around in the city, rest must stay at home during the lockdown period.
Industrial and construction activities have been allowed with a strict condition that workers deployed at the site follow all safety protocols.
ALSO READ | 'Night Curfew In Entire Punjab Till April 30': What's Shut & Open
The announcement of complete lockdown in the capital city was announced after Chief Minister Bhupesh Baghel held a meeting with senior health officials to review Covid-19 situation in the state. During his meeting, Baghel also inquired about adequate availability of hospital beds for Coronavirus patients in the state.
According to the official figures, Chhattisgarh's overall Covid-19 tally has now touched 3,86,269-mark with a total of 4,416 deaths. The number of active cases in the state stood at 52,445 till Tuesday, while 3,29,408 patients have recovered.