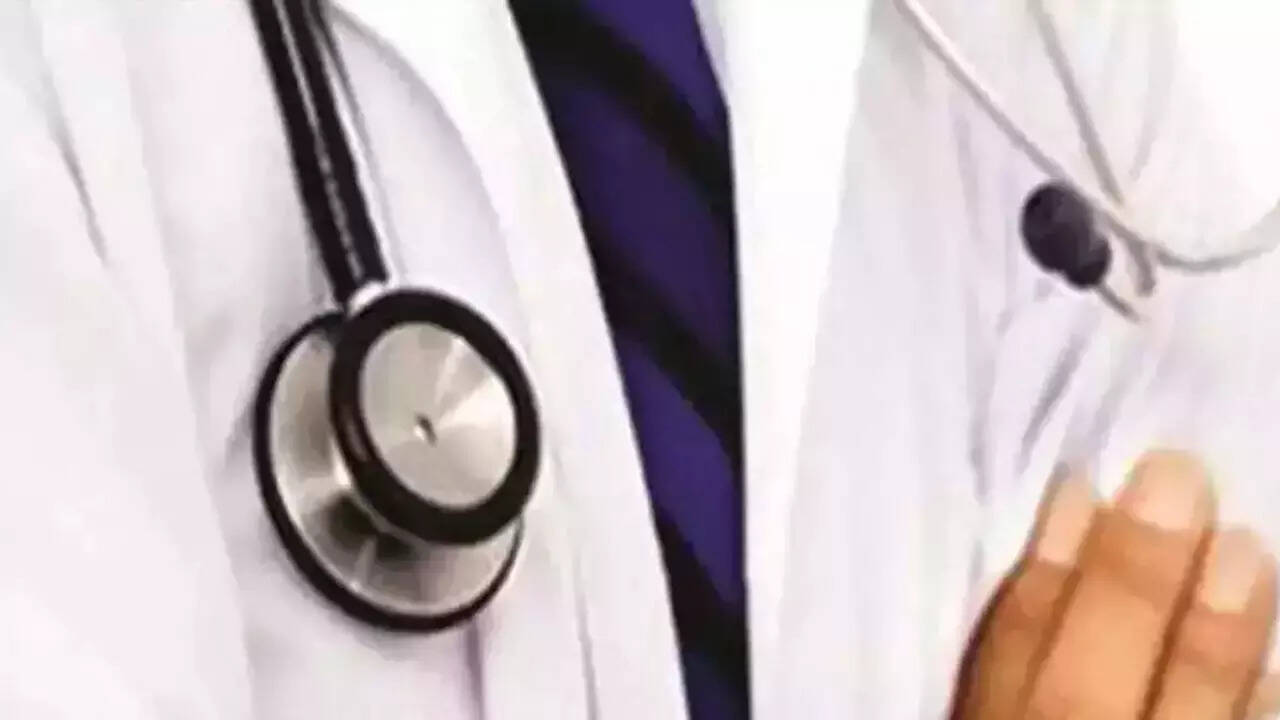 JAIPUR: Residents doctors at government medical colleges across the state are having to operate at 66 per cent of their total strength amid the ongoing spurt in dengue and Covid-19 cases due to the delay in NEET-PG counselling.
The resident doctors across state medical colleges on Saturday were seen working wearing black ribbons on their arms, which signified that they had to work extra to compensate for the 33.3% of resident doctors (1st year), who are yet to join their duties. 
The National Eligibility cum Entrance Test (NEET-PG), which was supposed to be conducted in March, had witnessed a delay this year due to the pandemic and even after the exam was held in September, there is now a stay on the process of counselling as some candidates have challenged the reservation policy adopted for admission to postgraduate seats.
Six months ago, almost one-third of the resident doctors were released by medical colleges as their residentship got over.
"Resident doctors have to work in hospitals attached to their medical colleges during the 1st, 2nd and 3rd years of their postgraduation. Even as the third batch passed out six months ago, and the fresh batch (1styear) is yet to join. In such a case, only two batches are working in place of three," said Dr Amit Yadav, president of Jaipur Association of Resident Doctors. 
Dr Yadav said, "Number of dengue cases and other seasonal diseases has gone up and the fear of the third wave of Covid-19 is still there. In such a situation, only 66% resident doctors currently working, which is a cause of concern."
Not only resident doctors from SMS Medical College, but also from other government medical colleges in Ajmer, Bikaner, Jodhpur, Udaipur, Bikaner, Kota, and Jhalawar had also worked wearing black ribbons on Saturday.
"Across the state, in all three batches of PG, there should be around 3,000 resident doctors, but currently around 66% of them are working," said Dr Sunil Harsh, a resident doctor at Bikaner medical college and secretary of service doctors' wing of the Indian Medical Association.